The Schengen countries have agreed on what countries are free of visa requirements and what countries are under visa obligations.

If you are a foreign national requiring a visa, you must always have one when entering the Schengen area. If you would ordinarily need a visa but have a residence permit valid in one of Schengen countries, you do not need a visa to enter another Schengen country if the intended duration of your stay is less than three months.

FINLAND VISA REQUIREMENTS
A Schengen visa is applied for from the embassy or consulate of the destination country. If the country from where you are applying for a visa does not have a Finnish embassy or consulate, you must apply for it from a Finnish mission in the nearest country to your own. For example, if the country of destination is Finland, you must apply for a visa from a Finnish mission. In certain cases Finland may be represented by another Schengen country, from which a Finnish visa may be applied.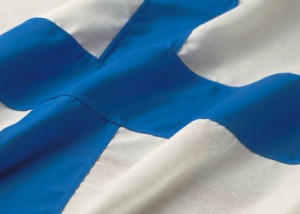 You need the following documents when applying for a visa:
complete and singed the visa form.
A passport sized photograph of yourself.the photograph must be less than 6 months old, 47mm in height (height of the head 32-36mm), 36mm in width, taken with a plain light-colored background, in sharp focus and clear. The photo must show the person looking directly at the camera (not profile) with neutral expression (no smiling) and eyes open and visible.
A passport valid for at least three (3) months following your journey.
Travel insurance covering the duration of the visa and the Schengen area. The insurance indemnity should be at least EUR 30,000 and should insure you in case of sudden illness or accident (including travel home) and include transportation home in the event of your death..The application form should be accompanied by other documents indicating the purpose, conditions and duration of your visit. These can include tickets, confirmed hotel reservations and a private or official letter of invitation. The invitation may be written in free-form but must include details of the host organization or individual, and the your date of birth, address, passport number, and purpose and length of visit. If the visit is a private one, it is worth mentioning the relationship between the host and the guest, for example whether she/he is a friend, spouse or relative. Please note that an invitation is not a guarantee that a visa will be issued.
You may need to supply further details in addition to those mentioned above, such as the route of your journey, means of transport, details of your return journey, income, property and details of your employment.
You must have sufficient funds to cover your stay - at least EUR 30 a day..Underage children require parental consent if they intend to travel unaccompanied by a parent or guardian.
The embassy or consulate may also want to interview you to ask about the purpose of your visit..By signing the application you are responsible for the accuracy of the information you have given.
You must sign the form personally. If the form is unsigned or someone else has signed it for you, the application will be denied.
FINLAND VISA FORM
Download Finland Visa form
here
FINLAND VISA FEES
You must prove that you have sufficient funds (EUR 30 per day) for your stay and for your return journey or further travel. If you have a valid return ticket the amount of funds you are required to have with you will be less. You must not be under prohibition from entry to the country.